Actors are willing to express themselves with their body, mind and soul – the most intimate and vulnerable instrument. I support you in your process of creating a walking, talking, feeling human being.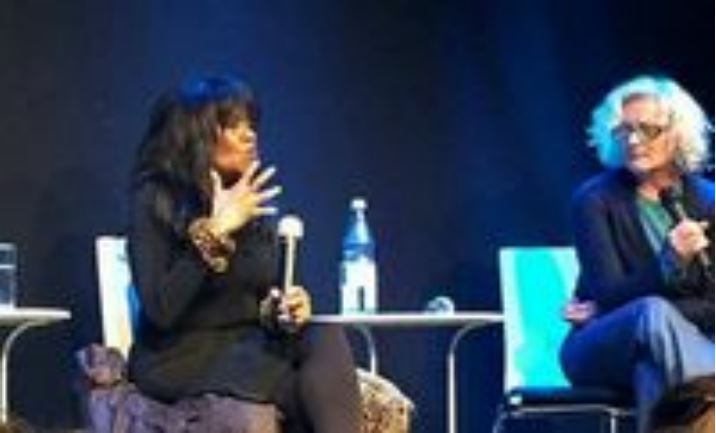 Susan Batson (TRUTH), Acting Coach of Nicole Kidman, Juliette Binoche etc. As my mentor and teacher I owe her more than I can express.
---
Brief Biography
I grew up in India and had a happy, care-free childhood, unaware of the privileges I had as a blond and white German girl. Moving back to Germany was challenging, because suddenly I was one of many white and privileged Germans, although I was not that fluent in German language and culture any more. I graduated from a bi-lingual, bi-cultural high school with both a US High School Diploma and a German Abitur. At the age of 14 I started acting professionally in theater. Since then the world of film and theater is where I feel most at home. I have acted in more than 40 television and film productions. In 1996 I started to work as one of the first acting coaches in Germany. In 2009 I worked with Michael Fassbender on his famous German lines in Quentin Tarantino´s INGLOURIOUS BASTERDS as his Dialect Coach. Since then I have been working continuously as an Acting and Dialect Coach.
Lena, the Actor

I am infected by the Theater and Film virus. Acting gives me a sense of freedom and deep joy.

Lena Lessing, Kate Winslet

I was lucky to act next to Bob Hoskins, Geraldine Chaplin, Donald Sutherland, Kate Winslet, Erland Josephson and many other brillant actors.

I have performed on stage in theaters in Bern, Berlin, Naples and London. In 2019 I acted in an Italian theatre production at the International Theatre Festival in Naples. I acted in Italian (!) in Pirandellos The Giants of the Mountain – what a challenge that was!
Lena, the Director

I have worked as a free lance director in several different theaters in Oxford, London, Potsdam, Bern. ( www.weltalm.ch)

I co-directed the feature film THE MAN WHO ATE THE WORLD by Johannes Suhm. It was selected to be screened at the International Filmfestival in Hof, Germany, 2020.

I am planning to direct my first feature film in summer 2022 in Berlin. A complex family drama.
Lena, the Writer

I have helped to translate the acting book of Susan Batson TRUTH from English to German.

I wrote a theater play for young people: DAVID COPPERFIELD, an adaptation of Charles Dickens famous novel. It was published by the German Theater Publishing House.

Since several years I have been working on a script for my first feature film. We plan to shoot it summer 2022 in Berlin with Julia Jentsch in the leading role. The film production Neopol from Frankfurt and Cinedokke Switzerland will coproduce it.