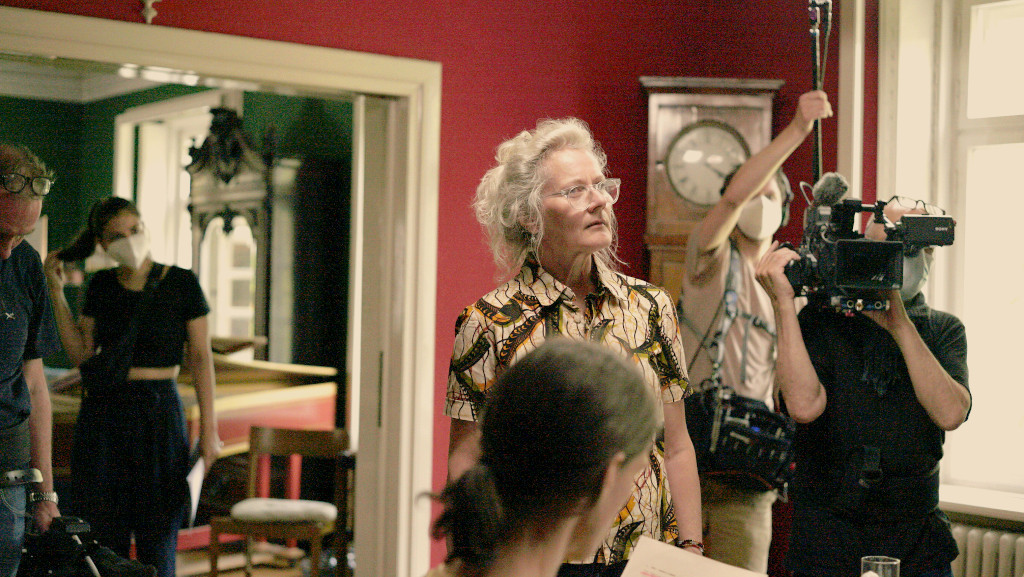 There are many approaches and methods that can be of help when you want to create a believable and touching character. Here are some of the aspects we can work on:
Developing a deeper understanding of your lines
Finding inner connections to your character's feelings and beliefs
Inner and outer character development
Determining the specific rhythm and cadence of your character's speech
Clarifying relationships to other characters
Relating your character to space and time
Refining personal charisma and stage presence
Self Tapes, Audition, Casting

What ist the meaning and function of your character within the story?
What is her goal? What does she long for?
What does she do to get what she wants?
What is her conflict?
How can you find the inner connection to your character?
Shooting

What ist the overriding objective of your character?
What is her tragic flaw?
What is her need and her conflict?
What are her inner and outer characteristics?
What are the beats and actions in every scene?
What political or personal statement do you want to make with this character?
How can you work on emotional outbursts and be able to repeat them?
Career and Image

Maybe you have changed – physically and/or personally. Your image or your archetype is no longer the same as before. Does the image you have of yourself match the public image?
Together we try to find out what, if anything, you want to adapt or change. We discuss your pictures, the choice of scenes on your show reel, your public image on social media, etc.
I have worked with …
Nina Hoss, Julia Jentsch, Laura Tonke, Katrin Bauerfeind, Andreas Döhler, Nora Tschirner, Angelina Häntsch, Max Hubacher, Anna Pieri, Adina Vetter, Karsten Mielke, Elisa Schlott, Dela Dabulamanzi, Lara Sophie Milagro, Michael Neuenschwander, Daniela Schulz, Antonio Buil, Amelle Schwerken Mielke, Elisa Schlott, Dela Dabulamanzi, Lara Sophie Milagro, Michael Neuenschwander, Daniela Schulz, Antonio Buil, Amelle Schwerk
Fees:
Prep for Casting 80,00 €
Public Image and Career 80,00 €
Prep for Shooting 100,00 € per hour
On Set Coaching (whole day) 880,00 €
On Set Coaching (half a day) 470,00 €